Shelby County Liberty hosts KrisAnne Hall Constitution Class – October 14, 2017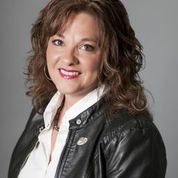 KrisAnne Hall will present a constitution class at Calvary United Baptist Church, 9480 County Rd 25A, Sidney, OH  from 10:00am to 4:30pm.
Cost is $10.00. This includes the class, a catered lunch and a flag pin.
KrisAnne Hall is an attorney and former prosecutor who travels the country teaching the Constitution and the history that gave us our founding documents. KrisAnne will connect the dots for you like no one else can!