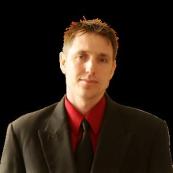 Our next meeting is August 9, 7PM in The Concord Room at Club 55. Our speaker will be Jake MacAuley from The Institute on the Constitution (IOTC). He will speak  regarding the American  view of Law and Government, School American Clubs, U.S. Constitution,  Interposition, Local Advocacy, Impeachment, Jurisdictions, and the  Role of the Citizen.
Another great topic for OUTRAGE 2016!
Please see our Jake MacAuley page (link above) for the event flyer.
_______________________________________________________
 Remaining OUTRAGE 2016 dates:
Oct. 11 Concord Room
Nov. 8  Election Night Party  Concord Room
---
Miami County Fair MCL/CVA Booth
For 2016, Miami County Liberty is teaming up with Concerned Veterans of America to sponsor a booth at the Miami County Fair.  We will continue our theme of OUTRAGE 2016! to inform voters on the issues of the day, support our Veterans, and to promote voter registration.

The booth will be located in the south end of the fairgrounds in the Merchant's Building.  (See www.miamicountyohiofair.com for additional information.)  If you sign up for a 6 hr. slot, you will receive a ticket to get into the fair for free.  MCL will be encouraging voter registration and distributing literature.  VOLUNTEER TODAY to get your fellow Miami County neighbors excited about getting Informed, Inspired, and Involved to support Liberty and have a positive effect on our Government.
Please visit our sign up genius and volunteer to work a slot for us!!
Click below for sign up times