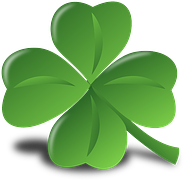 Spring is on the way! Exciting days to celebrate in March other than St. Patrick's day include National Pi Day on 3-14, Extraterrestrial Abduction Day on 3-20 and National Goof Off Day on 3-22 – which unfortunately lands on a Sunday this year.
3-16 – Freedom of Information Day — This is the birth date of James Madison, chief author of the "Bill of Rights". The Freedom of Information Act was passed into law in 1966.
3-18 – Supreme Sacrifice Day — a day to reflect and offer thanks and appreciation to those who have made the ultimate sacrifice for the good of others.
3-30 – I Am in Control Day — commemorating the day in 1981 when Secretary of State Alexander Haig made that statement (as part of a longer statement) following the assassination attempt on President Reagan