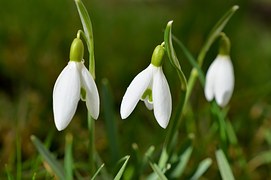 April is known as Keep America Beautiful Month – maybe because both Earth Day and Arbor Day are celebrated during the month.  Other days to celebrate include Winston Churchill Day, April 9, commemorating the day in 1963 when the former prime minister became the first honorary American citizen and Big Wind Day on April 12th when, in 1934, the highest wind speed on the planet (231 mph) was recorded at Mount Washington Observatory.
Also, we have Patriots Day – April 20 – commemorating the Battle of Lexington and Concord on 4/19/1775. States in New England even have the day off of work.
4/23-Take Your Daughter to Work Day began in 1993. After years of being required to attend school, boys have convinced parents that this day should be called Take Your Son or Daughter to Work Day and they should be able to goof off too.
On April 1, 1778, Oliver Pollack invented the dollar sign ($) and on April 18,1906, the Great San Francisco Earthquake occured.